Code No. 21003-AN013
¥ 190,300
(Price excluding tax ¥ 173,000)
Friction is reduced with a two-layer coating. A piston kit that is lightweight and highly rigid by reviewing the structure.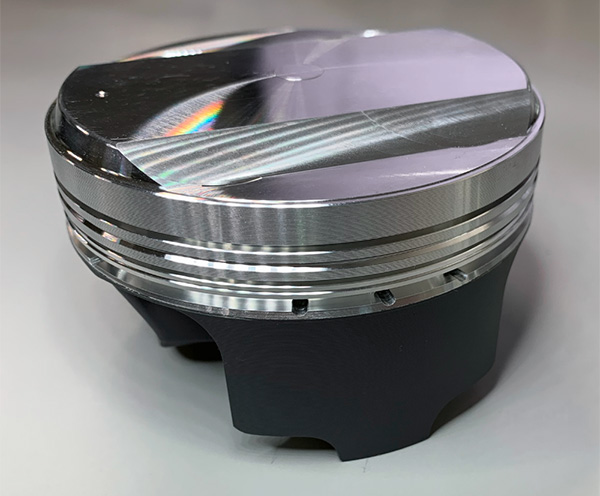 Adoption of two-layer coating The
outer layer is a molybdenum coat that is effective for sliding under high load. The
inner layer is a fluororesin coat that is effective for sliding at high rotation.
■ Features
1. 1. High rigidity
Newly developed forged material with bridge structure to improve structural rigidity

Uses A2618 material, which has excellent high-temperature strength, to improve strength during operation (high temperature).
2. 2. Weight reduction (piston: 352g / piston pin: 97g)
By optimizing the profile, the height of the skirt is shortened and the weight is reduced.

Weight reduction by narrowing the skirt width on the anti-thrust side

Weight reduction of pin boss and pin by shortening piston pin

Thinning and weight reduction by using high-strength material
3. 3. Low friction
Friction is reduced by a two-layer coating of fluororesin and molybdenum.

Offset the piston pin to reduce the thrust load of the piston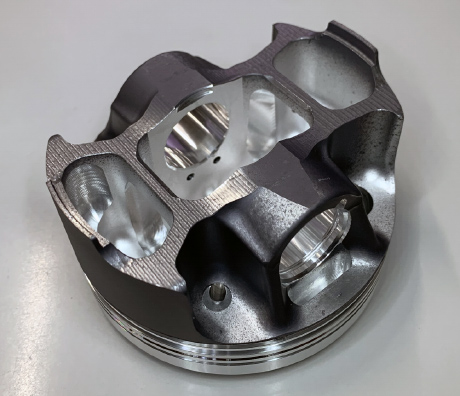 New production of forged material with bridge structure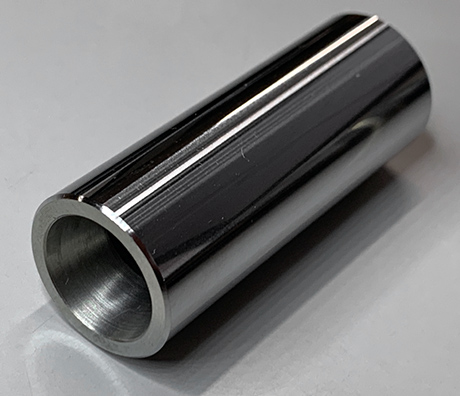 Shortening the piston pin to reduce weight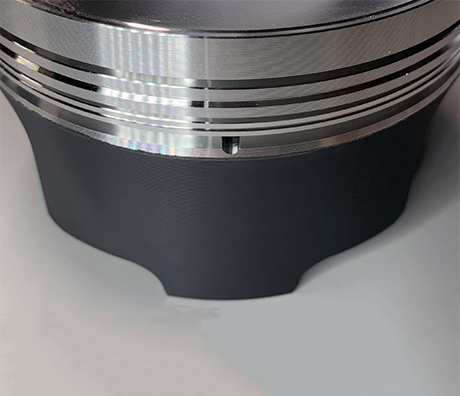 Reduces the number of oil holes in areas with 
strong thrust load and strengthens oil lubrication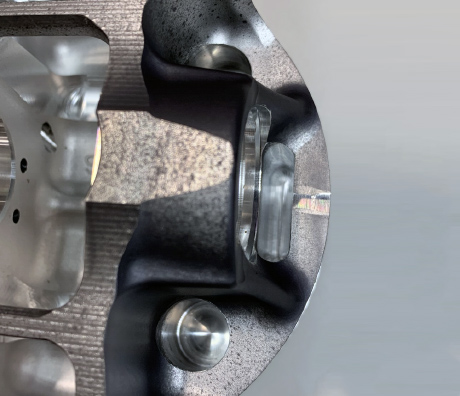 Weight reduction by lightening around the pin boss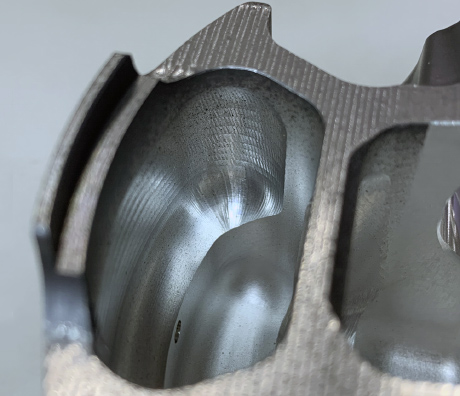 Lightening and optimizing rigidity by lightening the skirt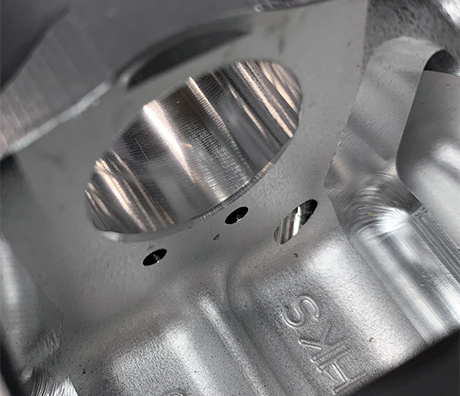 The oil of the oil jet is guided to the center of the piston for cooling, and the
oil in the oil ring is guided to the piston pin for lubrication.
■ Specifications
| | | |
| --- | --- | --- |
|   | HKS φ86.5 | genuine |
| Boa | 86.5mm | 86.0mm |
| stroke | 73.7mm | 73.7mm |
| Compression ratio (t = 1.2) | 8.7 | ―――― |
| Allowable rotation speed | 8,000 rpm | 7,600 rpm |
| Displacement | 2,599cc | 2,568cc |