It powers up to a secondary voltage that is up to about 1.5 times that of the genuine product, and prevents misfires in the high rpm range with strong sparks.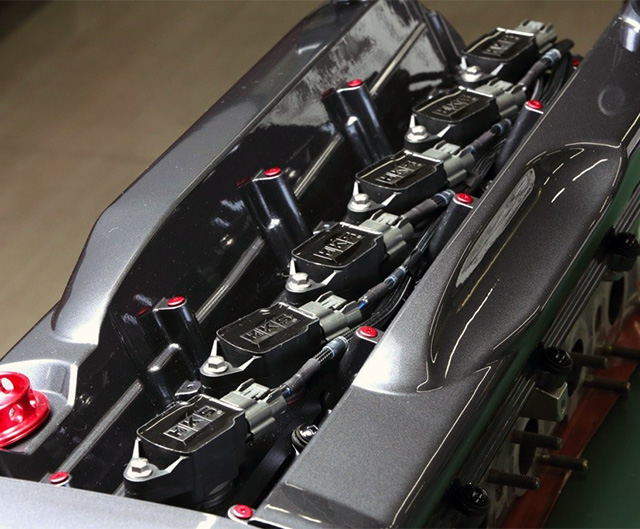 * Red cosmetic bolts are not included with the product.
The bracket and coil spacer are anodized to ensure aesthetics and durability.

By inserting O-rings on both sides of the coil spacer, the engine head side is dustproof and waterproof, and the plate side is soundproof.

The cap spark rubber is specially designed to match the spark plug to prevent flashover (*).

Easy to install with specially designed brackets, spacers, harnesses, and cap spark rubber.

Since it has a built-in power transistor, there is no need for a power transistor that has a risk of failure due to deterioration over time (BNR32, BCNR33).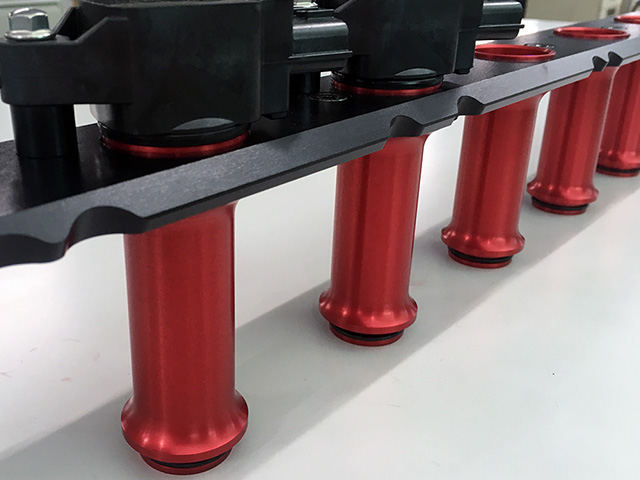 Black alumite is applied to the bracket, and red alumite is applied to the coil spacer. The engine room is produced casually without making too much insistence.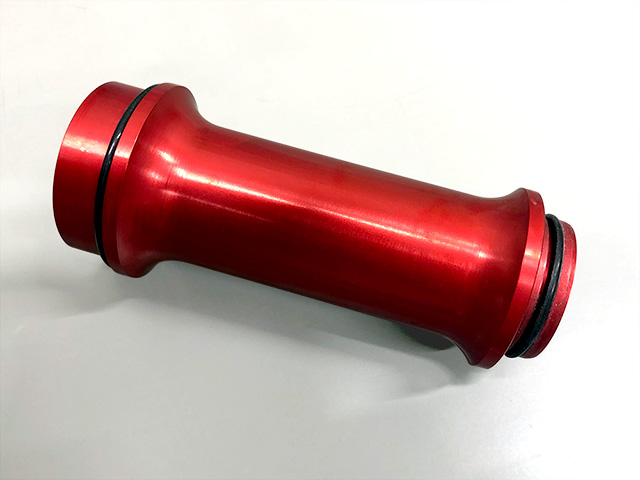 Dustproof and waterproof performance is ensured by inserting an O-ring. You can use it with confidence without a plug cover.
* What is flashover (head insulator spark leak)?
A spark discharge phenomenon between the plug terminal terminal and the main metal fitting may cause a misfire. The risk of flashover increases when improperly sized cap spark rubber is used.


The HKS product (on the left in the photo) has good adhesion, and the spark plug can be inserted all the way.
■ Notes
Use an ECU that can adjust the dwell time for control.

Processing is required to attach the plug cover. (See the photo below)

Please also use the transistor cover that closes the dent from which the genuine transistor was removed.




https://www.hks-power.co.jp/product/engine/cover_transistor/index.html

We recommend using the "HKS Super Fire Racing Plug", which has excellent wear resistance, in order to efficiently demonstrate the performance of this product.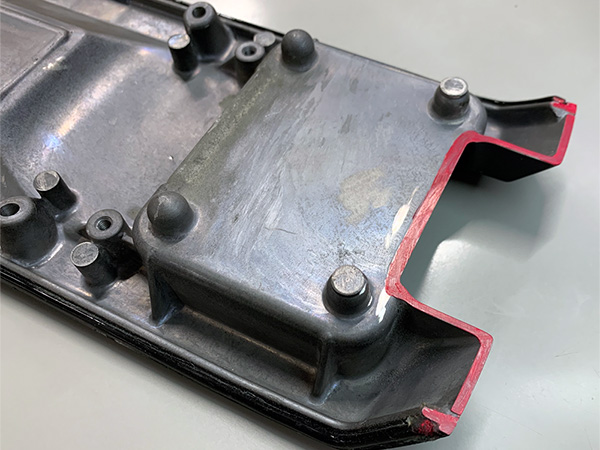 Processing example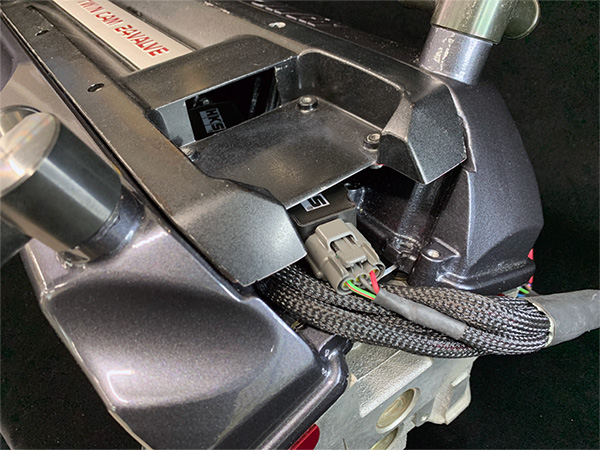 Installation example of processed products