for Skyline GT-R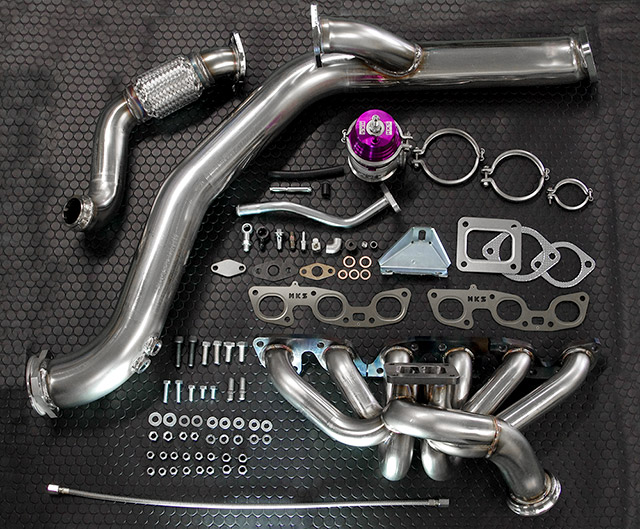 * The photo may differ from the actual component.
■ Development concept
We have developed a special setup kit for you to enjoy the big single turbo with the popular RB26.

The conventional setup kit consisted only of the exhaust manifold and waist gate, but the special setup kit is easier by adding the minimum necessary parts for each model such as front pipe, waist gate return pipe, turbine oil in and out piping. It is easier to install GTIII-4R on.
■ Product features
The turbine position is aligned with the traditional HKS full turbine kit.

The exhaust manifold is made of φ42.7 stainless steel pipe and uses GTII WG_φ60.

We have also set up a great value 

set in combination

 with GTIII-4R for new customers .