High quality sound. Sport exhaust system with reduced noise level.
Silent Hi-Power mufflers offer high performance and sporty appearance with the added benefit of reduced noise levels making it the best choice for more mature enthusiasts. Silent Hi-Power mufflers are constructed entirely of SUS304 grade stainless steel for high lustre, long lasting performance. For certain applications, HKS has introduced the "Silent Chamber" which removes a lot of the lower frequency noise that can often be heard into the cabin even when cruising. The silent chamber removes this uncomfortable noise but due to its closed end design, only a minimal amount of exhaust gas flows into it, meaning that the disruption to exhaust gas flow through the entire system is minimized and there is no harm to performance.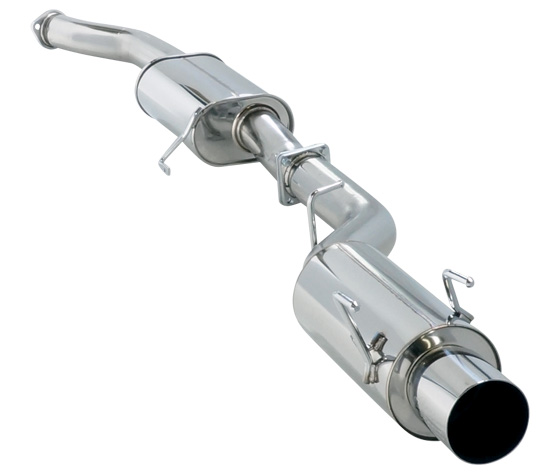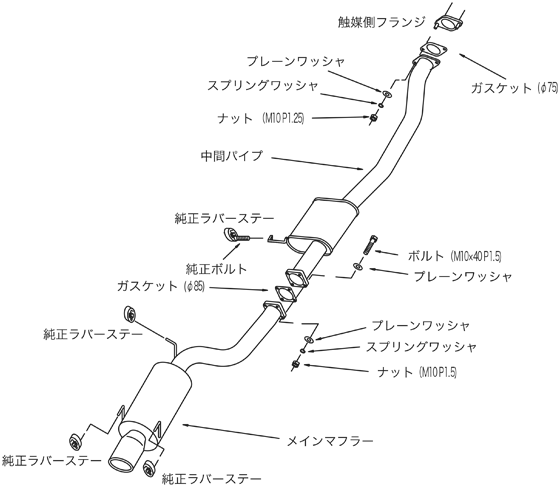 | | |
| --- | --- |
| Vehicle | SKYLINE GT-R |
| Model | BNR32 |
| Engine | RB26DETT |
| Model Year | 89/08 - 94/12 |
Shape of muffler
HP (TYPE-H)
(silent Hi-Power)
Main material
S304
Diameter of tip
120
Diameter of center pipe
95 (*1)
Close noise level
Stock
94
HKS
97
About road clearance(*2)
Clearance
130mm
Portion of the kit
Main pipe
Remarks
Product Weight
Remarks
About HKS muffler
*1: About center pipe
Diameter of center pipe is the portion that has the largest diameter. (Excluding silencer and tip.) It is the condition with stock suspension.

*2: Minimum road clearance between HKS muffler (Any parts included in the kit) and road surface. Therefore, it may be different from actual road clearance of the vehicle.
The data is basically the condition with stock suspension. However, please understand that some items have data with low down spring or ride height adjustable suspension kit.

Caution: Hook, bracket, stay may be changed without prior notice.

★ Exhaust noise level at idle.